ACQUIRE ELECTRONICS FROM ALLADIN VIA LIPA POLEPOLE
You can Lipia pole pole for any electronics including but not limited to the following;
Lipia pole pole Fashion
Lipia pole pole laptops, computers
Lipia pole pole PS4, PS5
Lipia pole pole Phones
Lipia Pole pole fridges
Lipia pole pole cookers
Lipia pole pole Washing machines
Lipia pole pole Freezers
Lipia polepole
When it comes to purchasing an item in installments,
Flexipay lipia polepole – Where the customers identify the electronic, reserves it, lipia pole pole and acquires it once they complete paying the installments at 0% interests.
LIPIA POLE POLE SERVICE IN KENYA BY ALLADIN via FLEXPAY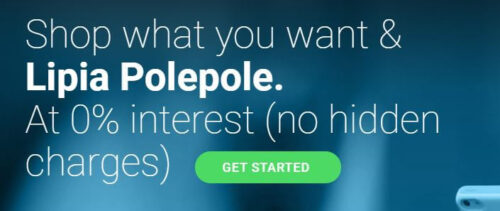 Flexpay is an automated, reliable, and accurate save to buy purchase platform that enables customers to afford goods and services. Flex Pay allows customers the flexibility to pay money to the platform at any time. The service enables Patabay customers to purchase electronics of their choice through a flexible plan of either daily, weekly or monthly installments. To be precise, the lipia pole pole has 0% interest and allows the customer to preserve their item, give them enough time to pay the interest-free fee and eventually own the item via Lipia polepole Lipa mdogo mdogo and Lipa Later
How Flexpay works
Customers can use Alladin online and offline. One can easily get started by creating an account from alladin and search for the product. To set the flex goals, the customer needs to identify the product feel the lipia polepole to set his or her budget and their payment timelines, in this case, 90 days for alladin Kenya. alladin customer care will then call/Text to confirm the item and can start making the payments.
How to reserve a product
To reserve a product Lipia polepole Lipa mdogo mdogo and Lipa Later: Visit https://www.alladin.co.ke/
Identify a product
An agent registers you or choose lipia polepole button on the website
Deposit some amount, then you are good to continue with lipia polepole.
Check your balance by dialing *384*30#
Once you are done with your payments, alladin will deliver the item at your doorstep and hence you will not have to worry about shipping. Please note; The total amount payable will not change
Advantages of Flexpay Lipia Polepole over others
No Interest
Its save to buy and you get refund if you change your mind
No CRB or default problem
Its cheaper in the Long run since some loans you pay twice the item cost.
Anyone can join lipia polepole via Flexpay.